Stomio is proud to announce it has successfully completed the SOC 2 Type II (System and Organization Controls) examination in recognition of its internal controls reports. It offers the evidence that Stomio is implementing the security controls and that those controls are working correctly to protect sensitive data.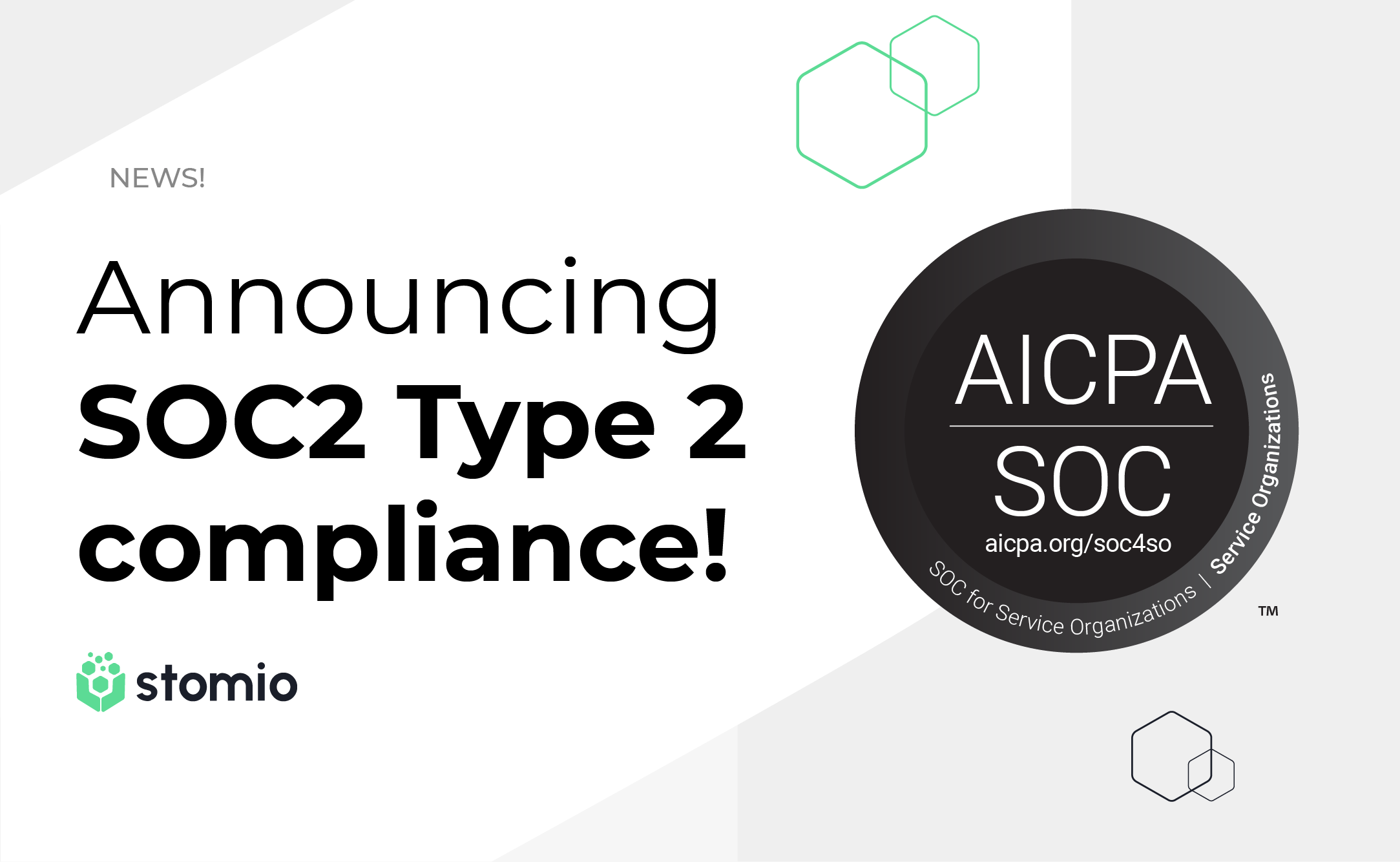 Stomio is excited to be taking this important step to further its data protection practices. It has demonstrated its adherence to data security, availability and confidentiality standards developed by the American Institute of Certified Public Accountants (AICPA). A SOC 2 report assures to the customers that Stomio security program is properly designed and operates effectively to safeguard data against threat actors.
‍
SOC 2 Type II  focuses on the following areas:
Infrastructure: The physical and hardware components that support its  IT environment and help to deliver services.
Software: The operating software and programs Stomio use to facilitate data and system processing.
People: The personnel involved in the management, security, governance, and operations to deliver services.
Data: The information Stomio use or process within the service organization.
Procedures: The manual or automated procedures that bind processes and keep service delivery ticking along.
‍
With A SOC 2 report, Stomio assure to the user entities that:
We have the required data security controls in place to protect customer data against unauthorized access.
We can detect anomalies and security incidents across the entire ecosystem.
Besides preventing risk situations, we can quickly repair damage and restore functionality in the event of a data breach or system failure.