Jira is a leading issue tracking platform developed by Atlassian and used by millions of developers worldwide. By integrating Stomio with Jira, you can easily extend your voice of customer to the development team by pushing a ticket in Stomio to an issue in Jira.
‍
In this article
‍
Enabling Jira Integration
‍Alert: this is an Admin-only flow in Stomio.
Alert: you need to have an account created in Jira for the integration to work.
‍1. Stomio account admin must install the Jira integration using a Jira account with admin privileges.
2. Jira users need to be Jira managed accounts. As of today, Jira considers as managed:
All the Atlassian accounts with email addresses from a verified domain of the workspace.
All accounts imported via directory integration such as google workspace.
‍3. If users are not managed and due to default privacy setting of unmanaged accounts (email is hidden by default), we don't have a way to match users in Stomio to users in Jira, then some Issue assignment (such as same_as_stomio) and setting issue reporters will not work. In addition, any future features that depend on matching users between Jira and Stomio will not work if users are not managed.

‍
As an Admin, navigate to the Space → Integrations. Enable Jira integration by clicking on "Connect" next to Jira. This action will direct you to Jira so you can login to your account. After you successfully login, you will be prompted to allow Stomio to access your Jira account information. Click Yes.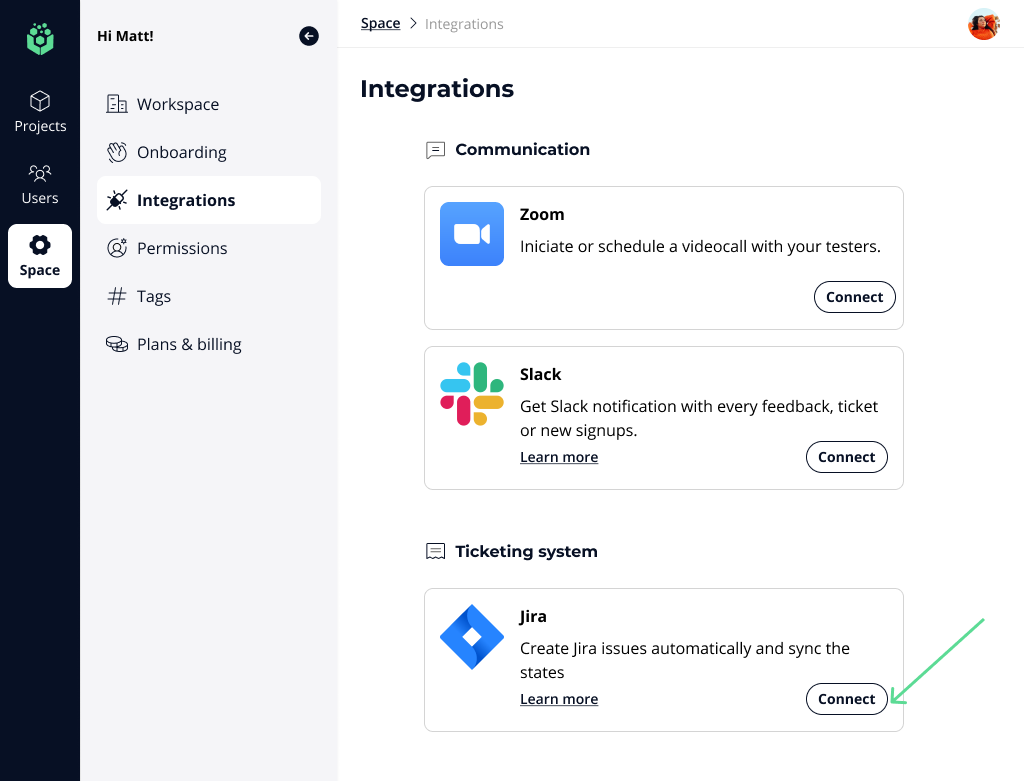 ‍
‍